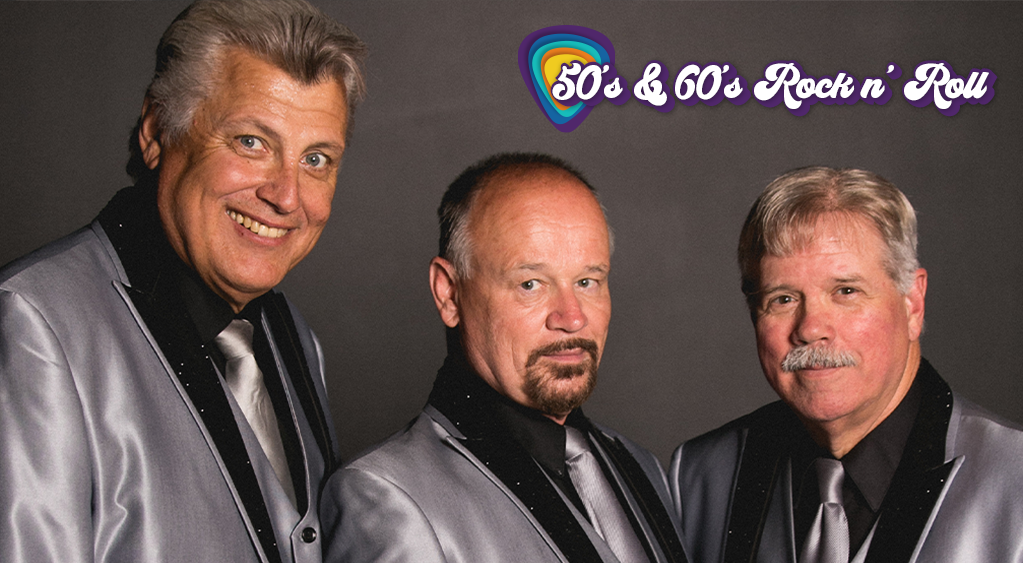 Fountain Park
Jun 18 , 2021
Feel Good Friday - The Van-Dells
FREE CONCERT IN THE PARK
In 2021, The Van-Dells will be celebrating 47 years of entertaining audiences of all ages with their unique blend of comedy, choreography and tight harmonies. The Van-Dells have been called "The 3 Stooges set to music".
There are three main characters in the show are Duke, Mark and Moose. Each one is a lead singer and each brings a different dimension to the show. The Van-Dells begin their show representing the last graduating class of Van-Dell High School that closed down in 1958.
Stacy P. Todd, better known as Duke, is the no-nonsense tough guy. Duke never smiles and is the brunt of most of the jokes. He keeps the band in line so that things don't get out of hand and the show can continue. He is happy as long as the show runs smooth. Duke got his name from doing The Duke Of Earl. Duke is an original member that began in 1974. He has been with The Van-Dells for 47 years.
Mark Barnett is the comedian and the nerd of the group . He gives Duke a hard time throughout the comedy portion of the show. His goal is to make Duke smile. He, ad libs every night to accomplish his goal. Mark specialty segment is Roy Orbison Tribute. Mark joined in 1980. He traveled with "The Vogues" for several years before joining The Van-Dells. This year Mark celebrates his 41st year.
We were pleased to welcome back Steve "Moose" Ricks to the group 5 years ago. Steve is an original member of The Van-Dells. He has returned to reprise his role as the loveable, educationally-challenged jock. He and Mark gang up on Duke with their antics and special brand of comedy. Their goal is to make Duke laugh. In the second half of the show, "Moose" transforms into Steve and delivers a must see Elvis.
The Van-Dells are a tribute to the 50's and 60's. The show begins in the 50's. Dressed in letter sweaters, The Van-Dells hit the stage running with songs like At The Hop and Morse Code of Love, along with Doo Wop favorites and never slow down. The non-stop show continues with "Glitter and Gold" that made the 1960's famous. The audience will be taken on a nostalgic trip through time reliving the magical era.
FREE Entertainment is underwritten exclusively by the Van Wert County Foundation. Feel Good Fridays at Fountain Park are programmed by Van Wert LIVE events, keeping your spirits high and keeping you feeling fine.
Performance Schedule

Friday, June 18, 2021 7:30 PM Cal +