Getting Here
Directions
The Niswonger Performing Arts Center is located at the south edge of Van Wert, Ohio on State Rte 118.
Take SR 127 South through town to Fox Road (at the South edge of the Fairgrounds). Turn right and continue on Fox Road to SR 118 (Shannon Street) and turn left. NPAC is on the right.
Bring SR 127 into the edge of town and turn left on Fox Road at the Hospital. Follow Fox Road to SR 118 (Shannon St.) and turn left. NPAC is on the right.
Niswonger Campus Map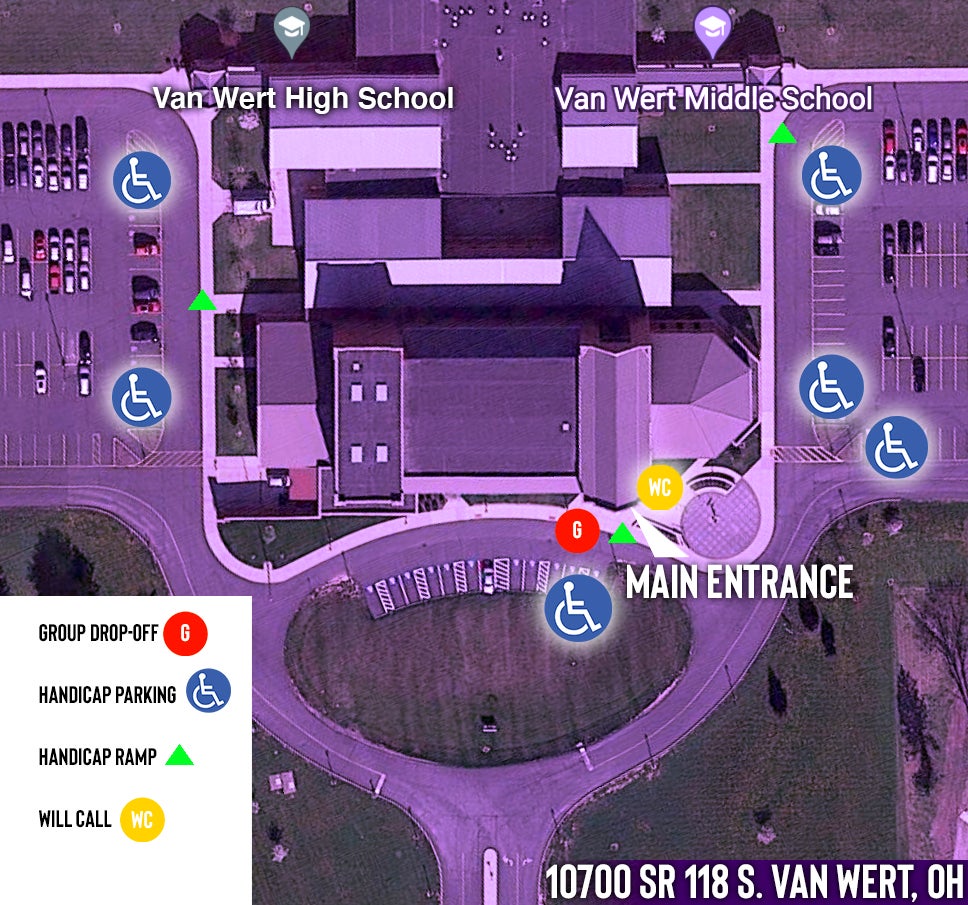 Handicap parking is available on the North and South lots. Spots reserved are at the wings of the parking space rows. Near the entrance to the building are two handicap van spaces.
Ramps for wheelchairs are availble at the front entrance and on each side. The South ramp is in the middle of the sidewalk, while the North is at the entrance to the Middle School.
A Ramp, Group Drop-Off, and Will Call are all accessed from the front entrance to the building. Drivers can pull through the lot to park at either the North or South lot after dropping off passengers.