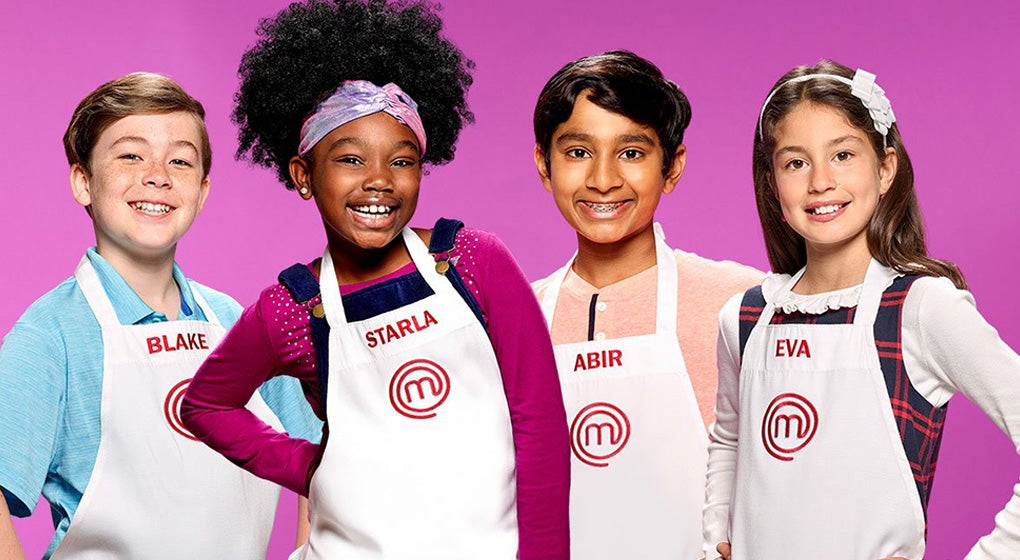 Niswonger Performing Arts Center
Sep 27 , 2022
MasterChef Junior Live!
Tuesday, September 27 @ 6:30 PM
Ticket prices from $19-39
PUBLIC ON SALE: 6/13/22
The 2022 MASTERCHEF JUNIOR LIVE! Tour is coming to The Niswonger Performing Arts Center. Serving up a perfectly balanced good time, MasterChef Junior Live! Tour is traveling through 25+ cities will now appear in Van Wert. Featuring Season Eight winner, finalist, and fan favorites, family-friendly tickets begin just at $19.
The 2022 MasterChef Junior Live! Tour promises to have all the ingredients for family fun. Featuring more mouth-watering cooking demonstrations and challenges to tickle your taste buds and funny bone. The all-star cast will be revealed after the season finale of MASTERCHEF JUNIOR on Thursday, June 23 (8:00-9:00 PM ET/PT) on FOX.
"MasterChef Junior Live! is one of TCG's favorite shows to produce. We are always excited to recreate some of the fan-favorites segments from the TV series and bring it to a live audience. "The energy this show brings is contagious," says Stephen Cook, President of TCG Entertainment, Producer of MasterChef Junior Live!
EXCLUSIVE VIP EXPERIENCE! VIP Packages are available and include signed merchandise, behind-the-scenes meet and greet, and more. Exclusive MasterChef Junior Live! merchandise will also be available for purchase.
Whether you're a foodie or just a fan, the 2022 MasterChef Junior Live! Tour is fun for all ages. Tune in to MASTERCHEF JUNIOR Thursdays (8:00-9:00 PM ET/PT) on FOX. This week, the three semi-finalists go head-to-head in front of a live audience with a surprise visit from their loved ones. The chefs have one hour to prepare a dish inspired by their families for each judge. The two chefs who manage to overcome the added pressure of the live audience will move on to the finals.
MASTERCHEF JUNIOR, based on the hit FOX television show MASTERCHEF featuring Gordon Ramsay, blends exciting moments and inspirational stories with talented young contestants. Young home cooks face fun and technical challenges proving that when it comes to cooking, age doesn't matter. It's a recipe for a guaranteed good time! Bring the whole family to see MasterChef Junior Live!
ALL TICKET SALES ARE FINAL. There are no exchanges or refunds unless the rare event of a cancelation. For canceled events, no action is required to receive your refund. Refunds will be processed to the original method of payment used at time of purchase.
Performance Schedule

Tuesday, September 27, 2022 6:30 PM Cal +

Parking

Immediate access parking is FREE at the Niswonger. Lots are located to the North and South of the venue. Handicap parking is available to the East of the facility immediately outside of the main entrance.

Accessibility

All areas of the Niswonger and certain seating areas are accessible by wheelchair. Please notify the Box Office (419-238-NPAC) at the time of ticket purchase so that a platform for companion seating is reserved. Please ask the ushers for assistance to be seated. All entrances from the parking lots have ramps and are at sidewalk level. A wheelchair-accessible elevator serves both levels of the Niswonger providing both the lower and upper lobby and auditorium. All restroom facilities offer handicap accessibility and a larger family restroom is available on the upper lobby level. There are a limited number of handicap accessible parking spaces available in the front of the facility and in both the North and South campus parking lots. These are available on a first-come, first-serve basis. The Niswonger also has assisted listening devices provided by the Van Wert Service Club. Please contact the Box Office for details: 419-238-NPAC.

Alert the Facilities Manager of any special considerations. The Niswonger Staff is ready to assist with entry to and from the show. Please contact the Box Office in advance at 419-238-6722 or facilities@npacvw.org.

Group Sales

Advanced event ticketing, a 10% discount and a driver comp ticket are available for groups of 10 or more. Arrangements must be made through Jerry Beard, Box Office Manager, 419-238-6722 or boxoffice@npacvw.org.

Electronic Devices & Camera Policy

Please or silence all electronic devices when the house lights go down for the performance. We welcome you to access social media to share your experience during intermission or after the performance. The use of cameras, audio recording devices and video recording devices is prohibited at performances at the INB PAC. The use of professional lenses and flash photography is strictly prohibited. Flash photography may distract the performer and cause injury.

Age Restrictions

There are no age restrictions for this family show. Children three and under are granted admission without a ticket so long as they are held by an adult ticket-holder. The VWAPAF reserves the right to preclude the attendance of children under the age of 5 years determined by the nature of the performance. Guardians will be asked to remove their child/children if they cause disruptions for other ticket-holders during a performance.