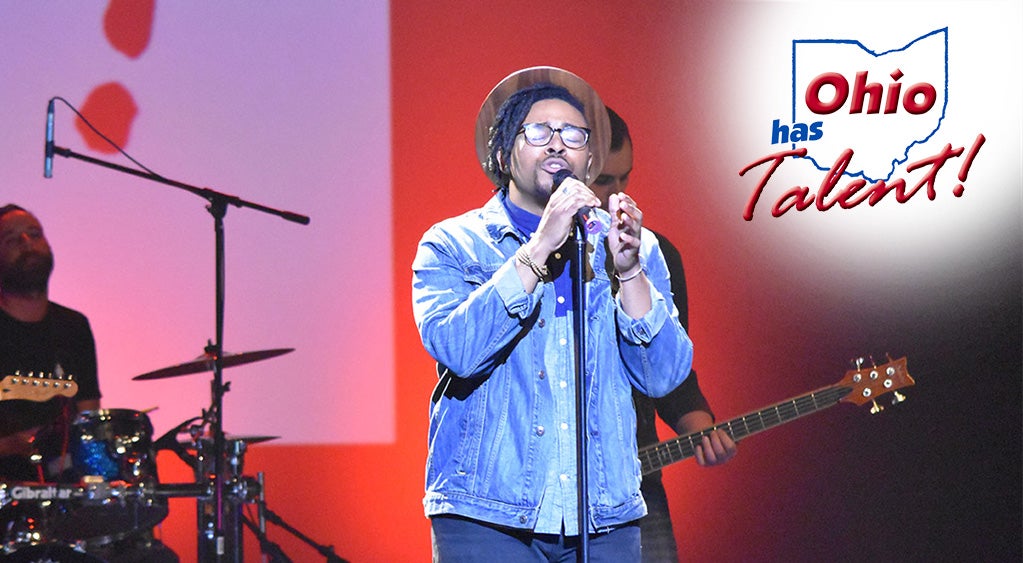 Niswonger Performing Arts Center
Jun 18 , 2022
Ohio Has Talent!
Saturday, June 18, 2022 at 7:00 PM
Ohio Has Talent! returns to the Niswonger for its 14th show, presented by CHP Home Care & Hospice. This year's show is a contest of top acts from throughout the state competing for cash prizes and the title of "Ohio Has Talent Champion!"
Here are the 2022 Ohio Has Talent! Finalists:
• Katie Carson, Upper Arlington
• Dance Ensemble, Norwalk/Fremont – Kendall Bauman, Kara Hooper, Avery Kenney, Mylee Reer
• Camryn Escamilla, Columbus Grove
• Stephanie Harrison, Newark
• Emma Kyler, Lima
• Tyson McKee, Wharton
• Breckelle Miller, Mansfield
• Mississinawa Pro Taka Taiko, Union City
• Liliya Polizzi, Orient
• Connor Raines, Lima
• Grace Ellen Rison, Celina
• Emma Schlade, Bryan
• Brooke Seddon, Sylvania
• The Stoller Family, Van Wert – Eden, Faith, Sophia & Asher
• Tess Vonderwell, Delphos
• Melakyi Walls, Columbus
Join the fun and cast a vote for your favorite performer!
Proceeds from Ohio Has Talent! benefit the CHP Hospice patient care fund; which enables CHP to continue delivering timely care to hospice patients who may be uninsured or unable to cover the cost of some or all of their care.

Performance Schedule

Saturday, June 18, 2022 7:00 PM Cal +

Parking

Immediate access parking is FREE at the Niswonger. Lots are located to the North and South of the venue. Handicap parking is available to the East of the facility immediately outside of the main entrance.

Accessibility

All areas of the Niswonger and certain seating areas are accessible by wheelchair. Please notify the Box Office (419-238-NPAC) at the time of ticket purchase so that a platform for companion seating is reserved. Please ask the ushers for assistance to be seated. All entrances from the parking lots have ramps and are at sidewalk level. A wheelchair-accessible elevator serves both levels of the Niswonger providing both the lower and upper lobby and auditorium. All restroom facilities offer handicap accessibility and a larger family restroom is available on the upper lobby level. There are a limited number of handicap accessible parking spaces available in the front of the facility and in both the North and South campus parking lots. These are available on a first-come, first-serve basis. The Niswonger also has assisted listening devices provided by the Van Wert Service Club. Please contact the Box Office for details: 419-238-NPAC.

Alert the Facilities Manager of any special considerations. The Niswonger Staff is ready to assist with entry to and from the show. Please contact the Box Office in advance at 419-238-6722 or facilities@npacvw.org.

Group Sales

Advanced event ticketing, a 10% discount and a driver comp ticket are available for groups of 10 or more. Arrangements must be made through Jerry Beard, Box Office Manager, 419-238-6722 or boxoffice@npacvw.org.

Electronic Devices & Camera Policy

Please or silence all electronic devices when the house lights go down for the performance. We welcome you to access social media to share your experience during intermission or after the performance. The use of cameras, audio recording devices and video recording devices is prohibited at performances at the INB PAC. The use of professional lenses and flash photography is strictly prohibited. Flash photography may distract the performer and cause injury.

Age Restrictions

There are no age restrictions for this family show. Children three and under are granted admission without a ticket so long as they are held by an adult ticket-holder. The VWAPAF reserves the right to preclude the attendance of children under the age of 5 years determined by the nature of the performance. Guardians will be asked to remove their child/children if they cause disruptions for other ticket-holders during a performance.