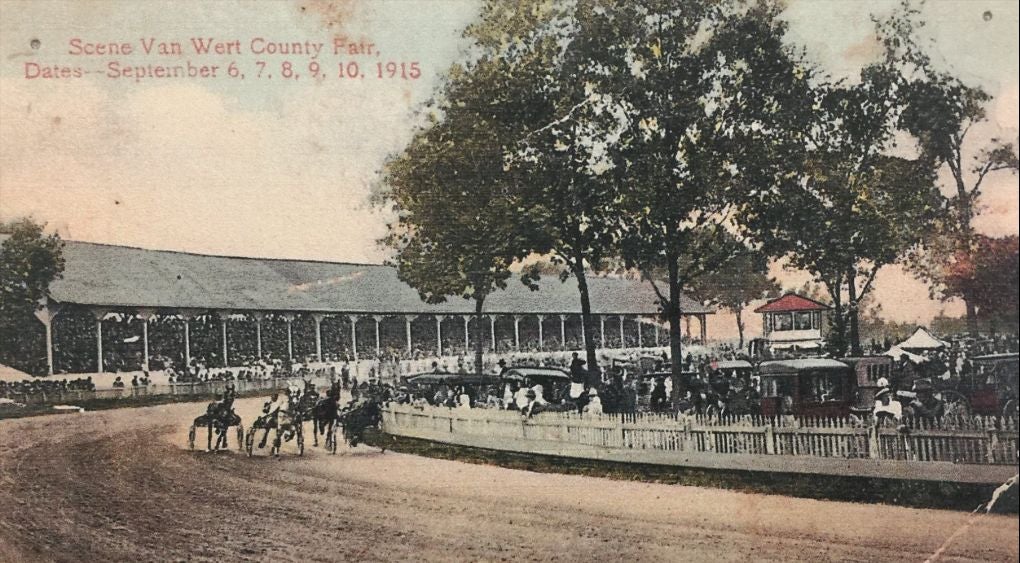 Aug 31 , 2021
A New Slice Of Van Wert History This Weekend
by Tafi Stober
The Van Wert County Fair kicks off its 165th entertaining year! The event line-up is complete with fun-filled opportunities for the entire family to experience entertainment at the Music Pavilion, Entertainment Tent, and The Grandstand. It is interesting to realize that the Honorable Gaylord Miller Saltzgaber, the man responsible for providing funds that sustain live entertainment in Van Wert until this day, would have been part of the rich Van Wert County Fair origins in the mid to late 1800s. Many thanks to the Van Wert County Historical Society for sharing this insightful look at the man whose influence is felt today by every attendee to Van Wert Live concerts at the Niswonger Performing Arts Center, Fountain Park, and The Grandstand.
Gaylord Saltzgaber was born March 14, 1846 at Shelby in Richland County, Ohio. At the age of 11 years, he moved to Van Wert with his parents Samuel S. and Jane (VanHorn) Saltzgaber.
At the age of 15, he enlisted at Elmore, Ohio in the Third Ohio Volunteer Calvary, and served with that company throughout the war, and was honorably discharged in August, 1865. After leaving the Army, he attended school in Van Wert and Poukeepsie, NY, until 1867 when he began to study law with R.B. Encell in Van Wert. He was admitted to the bar in 1869.
In addition to his law practice, Gaylord Saltzgaber was mayor of Van Wert and a member of the Board of Education. In 1877 and again in 1879, he was elected State Senator for the area of seven counties in northwest Ohio. In June 1913, he was named by President Woodrow Wilson as commissioner of pensions. He served as commissioner for seven years, when, he was obliged because of eye troubles, to resign his position. G.A.R. Head in 1923. In 1923 he was honored by being chosen as commander-in-chief of the National Grand Army.
Saltzgaber married Miss Ella Rice on December 20, 1874, and they had sons, one of which lived to adulthood, Gaylord B. Saltzgaber (1883-1961). After Ella's death in 1886, Gaylord M. Saltzgaber married Eliza (Little) in 1891. The Saltzgaber family is buried at Woodland Cemetery in Van Wert.
May we all enjoy our own little slice of history this weekend with the return of national touring artists to The Grandstand at the Fair. Chris Lane and Cam will make 2021 a Fair Concert to remember on Saturday night at 7:30 PM!
(History and images shared from The Van Wert County Historical Society. For more rich Van Wert history, visit the Van Wert County Historical society social media. The page is vibrant with updated posts of relevant Van Wert fame and facts.)