Bing Bang Come See The Whole Thing
For those craving the good time music of the 50's and 60's, a swingin' feel-good show is coming to The Niswonger on Sunday, November 5 at 3:00 p.m. Splish Splash - The Music of Bobby Darin, starring Ron Gartner is certain to have you reelin' with the feeling' as the iconic songs of the legendary performer come to life!
The music of Bobby Darin, an American singer, songwriter, multi-instrumentalist, and actor in film and television, lives on today over half a century since his debut. Bobby Darin performed in a range of music genres, including Jazz, Pop, Rock n' Roll, Folk, Swing, and Country. He started in show business as a songwriter for Connie Francis and achieved world fame in 1958 with his own first million-seller "Splish Splash". He died following a heart operation in 1973 at the age of 37. He was inducted into the Rock and Roll Hall of Fame in 1990, the Songwriters Hall of Fame in 1999, and the Recording Academy gave him a posthumous Lifetime Achievement Award at the 2010 Grammy Awards ceremony.
It has been said that had he lived, he would have been more famous than Frank Sinatra. Darin was that multi-talented.
In this special show, Vegas entertainer Ron Gartner honors the Darin legacy… singing the songs of the swingin'-est guy who ever put on a tux…in a show that covers everything from Darin's rock 'n' roll days to the evening at the Copa (with a slight detour into Country, Folk and Political Activism).
"It's hard to stay seated at a "Splish Splash-The Music of Bobby Darin" show when my swinging band is playing hot," exclaimed experienced crooner Ron Gartner.
Enjoy Darin's finger-snappin' songs like Mack The Knife, Dream Lover, Beyond the Sea, Artificial Flowers, If I Were a Carpenter, Clementine, That's All, and many more treasured hits.
But what is it about the Splish Splash song that keeps so many generations singing it many years later? Splish Splash, released in 1958 and known for its lively and infectious spirit, quickly became a hit. This catchy tune has stood the test of time and continues to be a beloved classic. But what is the meaning behind this seemingly light-hearted song?
At first listen, Splish Splash may appear to be a simple, fun-loving tune about a wild and unexpected party, but upon closer examination, it reveals a deeper message. The song tells the story of a person who finds themselves alone at home, thinking they would spend a quiet evening. However, their plans take an unexpected turn when their friends unexpectedly show up, turning their peaceful night into a celebratory event full of excitement and mayhem.
Amidst the energetic music and catchy lyrics, Splish Splash conveys the universal theme of spontaneity and the joys of embracing unexpected moments. The song celebrates letting loose, having a good time, and welcoming unanticipated opportunities. It reminds us to be open to new experiences, to let go of our inhibitions, and to find joy in the simple pleasures of life.
We can't find any better reason than that to enjoy the thrills of this live performance. Bing-Bang come see the whole thing at The Niswonger, your home for entertainment!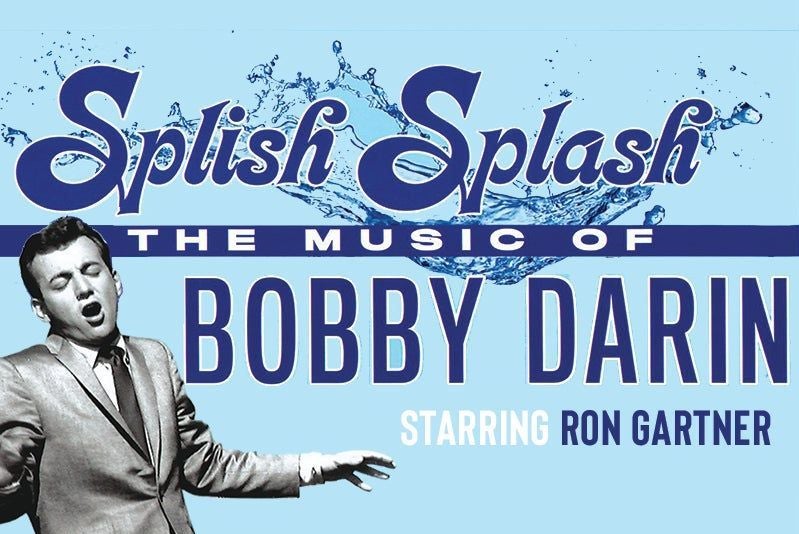 Niswonger Performing Arts Center
Fountain Park Home Care and Vancrest Health Care Center Present
22 Songs, a Swinging Band & Multimedia