Bobby Darin Music Comes Alive At The Niswonger
Fountain Park Home Care and Vancrest Health Care Center proudly present Splish Splash! The Music of Bobby Darin starring Vegas entertainer Ron Gartner at The Niswonger on Sunday, November 5 at 3:00 p.m.
Bobby Darin was an acclaimed American singer, songwriter, multi-instrumentalist, and actor in film and television. He performed in a range of music genres, including jazz, pop, rock'n'roll, folk, swing, and country. He started his show business career as a songwriter for Connie Francis and achieved world fame in 1958 with his own first million-seller "Splish Splash". Bobby went on to record a treasure trove of hits that are enshrined in rock music history including Dream Lover, Beyond The Sea, Mack The Knife, and so many more. The icon passed away following a lifetime of heart complications in 1973 at the age of 37. He was inducted into the Rock and Roll Hall of Fame in 1990, the Songwriters Hall of Fame in 1999, and the Recording Academy gave him a posthumous Lifetime Achievement Award at the 2010 Grammy Awards ceremony.
It has been said that had he lived, he would have been more famous than Frank Sinatra. Darin was that multi-talented. In this special show, Vegas entertainer Ron Gartner honors the Darin legacy… singing the songs of the swingin'-est guy who ever put on a tux…in a show that covers everything from Darin's rock 'n' roll days to the evening at the Copa. Finger-snappin' favorites will be performed that take us back to a day of high rolling good times.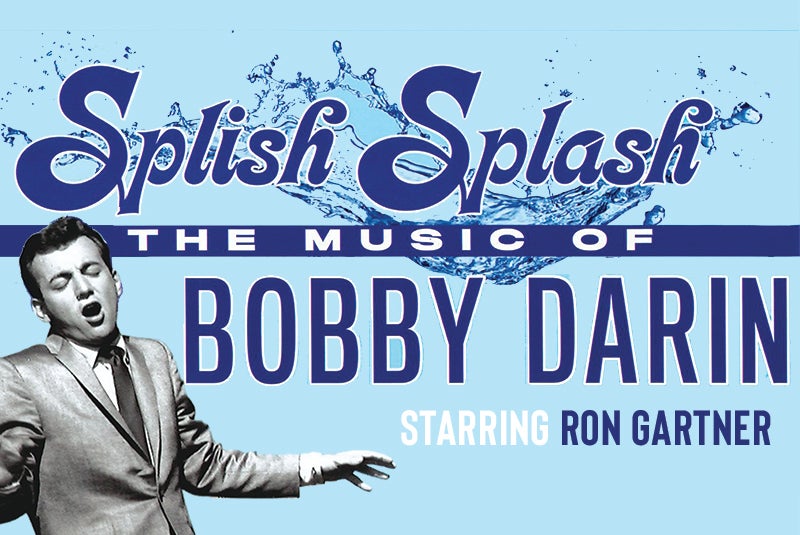 Niswonger Performing Arts Center
Fountain Park Home Care and Vancrest Health Care Center Present
The Music of Bobby Darin