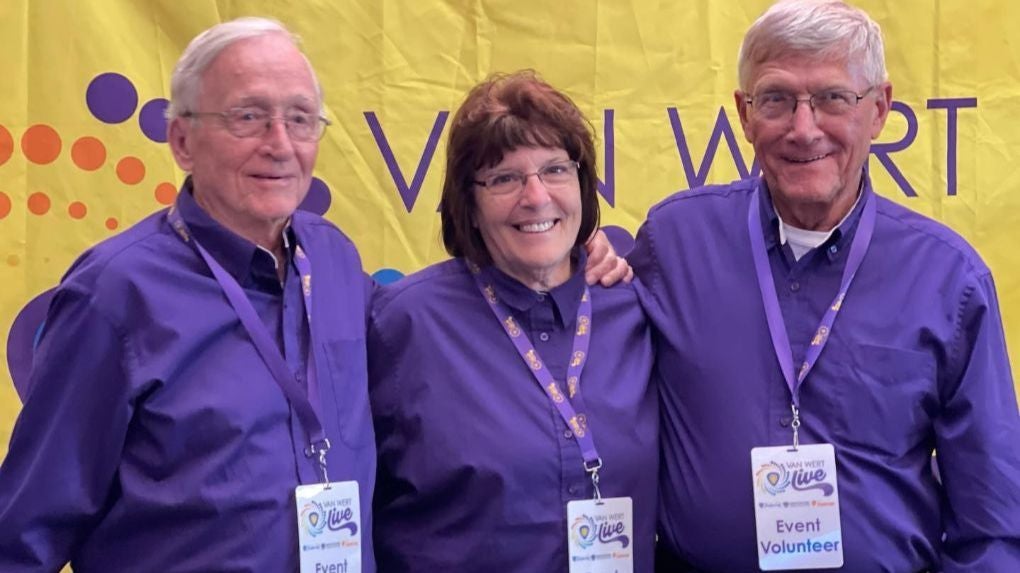 Sep 28 , 2021
Entertainment Is Alive In Van Wert: Viva Van Wert Live Volunteers
by Tafi Stober
Monday night was a fiesta at the Niswonger Performing Arts Center as Van Wert Live honored their valued volunteers. Nearly a hundred were in attendance to celebrate the return of live entertainment and the return to doing what they love, making the guest experience so good that they come back for more. Michelle Agler, Hospitality + Facility Director, was the host of the night and arranged every detail to provide a festive and fun environment that put the Van Wert Live Volunteers on center stage.
The Van Wert Live Volunteers are extremely dedicated to the customer experience and reflect a warm and welcoming environment to friends and residents of Van Wert and the many traveling in from various counties and states on any event night. They are so excellent in their delivery of service that one of the most consistent compliments from patrons is the kind assistance of the Volunteers. They shine every time and we are truly honored for each one who supports making Van Wert an entertainment destination.
The fiesta celebration hosted on the Niswonger stage featured a Mexican dinner catered by The Flying Burrito. The VWAPAF Board of Directors and Staff were introduced followed by an address and update of current operations. The night was capped off with a highly competitive game of Niswonger Entertainment Trivia with teams lead by the Van Wert Live Staff. Congratulations to Matt and Beth Saunier for leading the way to a Team Orange victory!
On October 9, many will return to welcome guests from near and far for the Man In Black Tribute to Johnny Cash. The audience continues to grow and to our volunteers, we have penned an ode.
On the day when the wind is howling
and at home you could easily stay,
you turn your moments into an act of service
knowing that the stage will impact lives on that day.
When the world is filled with despair
You are a beacon of hope
Your smile shows our guests that you care
Of the role you play, you fully understand the scope.
Because it's about them,
not us that we make a fuss.
So that every detail is as perfect as it should.
They will come back if it is So Good!
When life threw you lemons and took the stages away,
you patiently waited in anticipation,
and returned,
to help make Van Wert an entertainment destination.
So together we journey onward
never knowing what the future may bring
but trusting that we are standing in the in-between
to ensure entertainment touches each life
with encouragement, inspiration and uplifting moments to help us all thrive.
We salute you with great fanfare, Valued Volunteers of Van Wert Live!
VIVA Van Wert Live Volunteers!
*Photo: Featured are Van Wert Live Volunteers, Bernie Haines, Nancy Friemoth, and John Doner