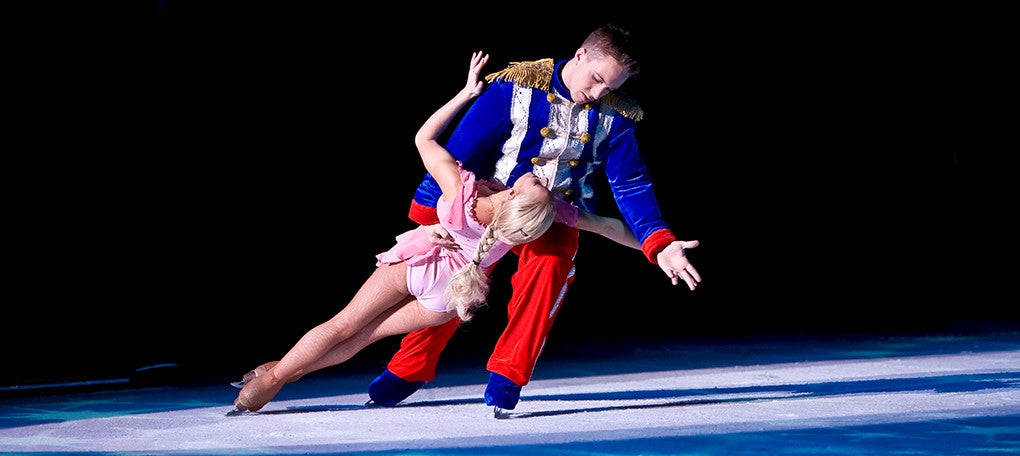 Holiday Ice Spectacular Is Like A Snow-Globe Come To Life
Esteemed Sponsor Partner, Celina Moving and Storage, along with the Niswonger presents "The Holiday Ice Spectacular" on December 15 at 7:30 PM.

Families and guests of all ages will be treated to an original theatrical ice production that combines the beauty, excitement and athleticism of figure skating with a warm and humorous holiday storyline narrated by Santa's elves.

The stage at the add venue name will be transformed into a miniature ice skating rink utilizing a state-of-the-art synthetic ice product that will create the perfect setting for the show's world-class cast. Note: By utilizing this synthetic ice surface the show will leave a minimal carbon footprint--- making the show earth friendly too!

The show is created, produced and directed by well known international ice and theatre producer, Jeb K. Rand, president and executive producer of Rand Enterprises & Productions. Mr. Rand's entertainment career spans over 30 years – first as a nationally-ranked professional figure skater, and now as the creative force behind international productions worldwide. "I am thrilled to be producing the show for a 6th season, and taking the show out on a multi-city tour in 2014! It is truly a very fun and unique holiday family experience," said Mr. Rand.

"Think of the show as a 'snow globe come to life', where there is a little something special for audience members of all ages--- And the fact that it's performed on ice gives the show a special thrilling edge!"

Tickets are on sale now and are "Family Friendly" for as low as $15.

BOX OFFICE TIP: TICKETS ARE SELLING FAST! LESS THAN 300 REMAIN. RESERVE TICKETS EARLY TO ENSURE YOUR SEATS.