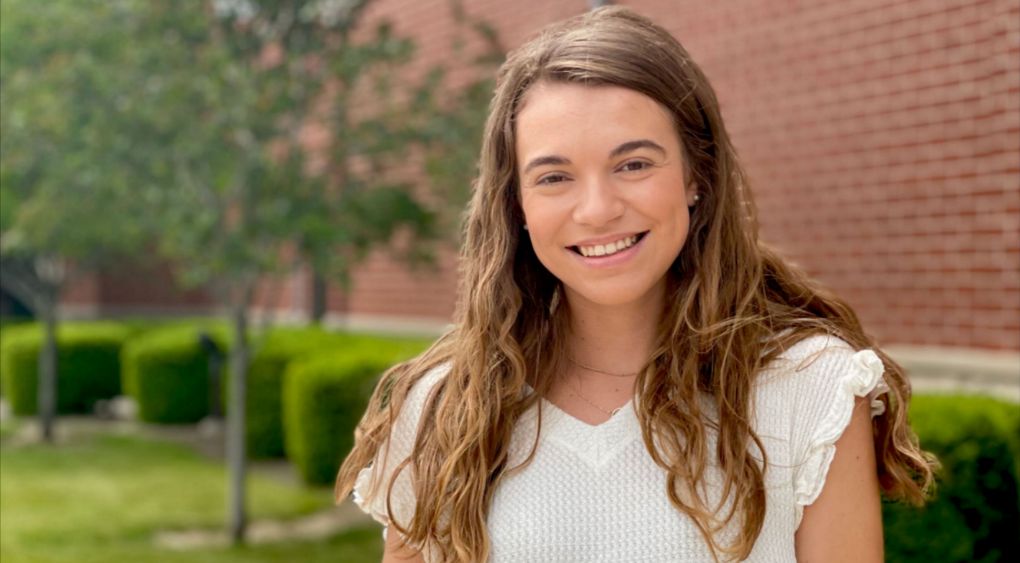 May 18 , 2021
Meet the Van Wert Live Liaison, Alyssa Adams
The Van Wert Live Team grows again! It is with great pleasure that we welcome Alyssa Adams to the professional team as the Operations Liaison. She will be facilitating activities within all departments of the operation, primarily Box Office, Hospitality, and Marketing. As our summertime Social Media Specialist, she will be helping to provide ticketing services at the new Pop-Up TIX Hub at Feel Good Fridays in Fountain Park as well as capturing good vibes to share on our Van Wert Live Social. The addition of Alyssa to our staff provides another level of excellence as we fulfill our mission to provide entertaining experiences that are so good they demand a return. With great intention, we endeavor to deliver on that promise.
So who is this young leader that has chosen Van Wert as her destination for professional development?
Q: Why did you choose the Van Wert Live Team for your college internship opportunity?
A: I chose the Van Wert Live team for my college internship opportunity because I am currently studying marketing, and I thought it would be a great way to gain knowledge and experience in this area. I am also passionate about people and helping them have positive life experiences, with whatever that may be. After seeing how the Van Wert Live team strives to give people amazing life experiences by providing them with high-quality entertainment, I decided I wanted to take part in that.

Q: The Van Wert Live Mission is to provide entertaining experiences that are so good they demand a return. How does your position support this purpose?
A: In my position as part of the Van Wert Live Team, I will be able to use my creativity and contribute ideas with the intention of making our shows extraordinary. Doing this will fulfill the ultimate purpose of our mission to provide entertaining experiences that are so good they demand a return.

Q: What is your favorite form of entertainment or style of music?
My favorite style of music ranges from Country to Indie to Christian Contemporary and more! There are so many styles I enjoy, it's hard to just choose one! Music is a part of my everyday lifestyle, so I tend to change the style I'm listening to based on what I am doing at the moment.
A: Tell us a little bit about you and what makes you unique?
I graduated from Celina High School in 2020 and currently attend Liberty University in Virginia as a freshman studying Digital Marketing and Advertising. I love spending time with my family and friends, and I have a passion for going on international mission trips, specifically to the Dominican Republic. I have visited there multiple times to help at a bilingual Christian School and work in the villages, which I absolutely love.
Q: What is your favorite quote?
A: My favorite quote is "God shines through the cracks of broken people" by Anita Krizzan. I love this quote because it's amazing to think how God can use anyone to shine light into someone else's life. No one is perfect or ever will be, but that doesn't mean we can't have an impact on someone else's life, whether it's simple or much bigger. He uses all of us in the lives of others, even when we sometimes can't see it.
Reviving live entertainment is like removing the clouds from the sky and seeing the sunshine once again. We rejoice in the opportunity to return live entertainment to stages in Van Wert. To grow our staff with amazing talent like Alyssa helps the Van Wert Live Team to provide an enhanced experience for our audience. We are now less than 17 days away from the Swon Brothers filling our beautiful downtown with live music that will once again remind us of the power of the purpose of live entertainment and it will Feel Oh-So-Good!