Step Into Luck With This Dance Crew
The Enrich Series 2023 kicks off, quite literally with dance sensation The StepCrew on Sunday, March 19 at 3:00 PM. After a bit of a break, the StepCrew is refreshed and back on the road and The Niswonger is one of their first stops on their return to the USA. These talented performers make their way from Ontario to Maine, to New York, to Indiana, to Michigan and then direct to you in Van Wert, Ohio!
The StepCrew, in an unbelievable new show brings together three styles of exhilarating dance forms – Ottawa Valley stepdance, Irish stepdance, and Tap. With virtuosic dancers and musicians from The Chieftains, Cherish The Ladies, and Bowfire, this cast of outstanding talent takes you on a dance journey as champions in their respective art forms showing audiences the striking similarities and differences between these three captivating styles. As if dancing weren't enough, The StepCrew boasts three world-class fiddlers backed by an impressive five-piece ensemble comprised of some of the most talented and respected musicians in the Celtic music scene today. Enjoy our site and check out our tour dates – there's nothing quite like seeing it live.
Here's what people are saying about their performance:
"Lots of variety including a wonderful Scottish singer. We enjoyed the multi-talented performers, awesome fiddle players, great dancers with amazing stamina, and hand clapping, toe-tapping, totally delighted the audience! Loved it! Great Show."
"The dance company caught my eye so I purchased tickets for my ballet/ballroom and Irish dancer friend also. She got 2 tickets for her husband and son... The show was even better than I imagined!They did the waltz -educated us all about types of tap-sang played fabulous instruments and gave me a great evening to remember. What enthusiasm from start to finish..... loved the tapping and everything about the ensemble. Thank you soooo much- hope they return to town again."
"This was an energetic upbeat performance. There was clear talent on the part of every performer. I came to see step dancing and instead saw a variety show that had little step dancing, lots of tap dancing, and great music. It was entertaining and I would definitely take my family to see it again!"
We certainly are blessed by the Niswonger stage of inspiration. Some call that luck but we all know it didn't happen by chance. You do get to take a chance on Sunday, March 19 at 3:00 PM and see if you indeed find it to be the performance pot of gold you've been seeking. If luck is considered curiosity fulfilled, The StepCrew will certainly not disappoint. Step this way for a Celtic thrill!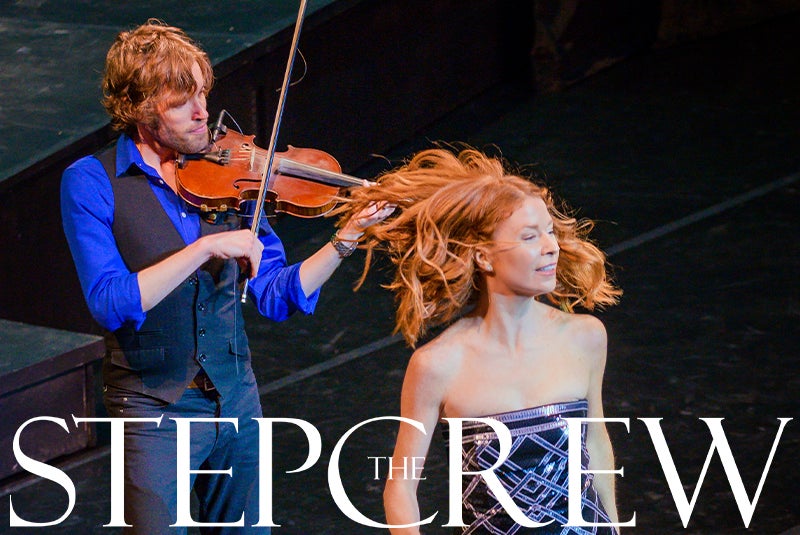 Niswonger Performing Arts Center
Ken & Marilyn Merkle and Roger & Kay Okuley Present