Tom Burtch with brother Chuck Burtch and a young Kirk Herbstreit at a pregame party for the Rose Bowl 1997.
The Buckeyes And The Burtch Family Make A Savory Story
On Wednesday, November 1, the mighty Ohio State University Marching Band will load up all 265 band members and staff on six buses in Columbus and make their way to northwest Ohio's destination for entertainment, The Niswonger Performing Arts Center. The advanced preparation has long since commenced. As if preparing the stage for the 265-member brass and percussion band wasn't a monumental task, consider the magnitude of feeding this honored group. Enter the region's own Rockford Carry Out. This respected catering purveyor along with Burtch Seed Co. and Pond Seed Co. are sponsoring and serving our highly respected guests.
We took a little time with Tom Burtch, co-owner of Rockford Carry Out (RCO), and Melissa Burtch of Burtch Seed, to share with us a little about their family connection to the Buckeyes and why they are committed to supporting the live performing arts in the region.
Tom Burtch along with his son, Matt, purchased The Rockford Carry Out in 2016. Both were Parkway graduates and familiar with the operation. Matt's college roommate at The Ohio State University was a previous owner of the business. They knew there was a need for a caterer in the market and their experience would enable them to immediately service the local demand.
RCO began with three services, drive-thru, dine-in, and catering. They wanted to get plugged back into the town of which they were raised and make impact on the prosperity of their small town of Rockford. They nurtured their strong connections to the Parkway school system and provided their services as part of their desire to see the school system be the best it could be.
Their business took off and experienced growth through adaptations with a positive approach. Covid resulted in numerous changes that brought new growth. After being forced to close down the dine-in services, they looked for ways to continue to serve the needs of the people in the area with expanded drive-thru and some catering provisions.
The RCO kitchen was expanded into what was part of the dining room and the company became more aggressive in marketing their catering services. A food trailer was purchased and the RCO To Go brand was born. Their customer footprint since expanded to service a much larger region from their small town beginning in 2016. They are already booked far into 2024 and enjoy serving repeat customers each year for which Tom expresses much gratitude.
"We have continued to expand our catering service with corporate events, wedding receptions, family and class reunions etc. RCO serves customers and events from Marysville, OH to Upland, IN and many places in between. We work often in the Lima area and have catered many times in Decatur, Celina, and Van Wert. We are truly grateful and blessed," shares Tom.
The Burtch family also represents a family of businesses. Tom's brothers, Mike and Ed Burtch are owners of Burtch Seed, a family-owned business serving the agricultural community since 1979. The company was founded by Tom and Dot Burtch who had great passion for their family, their community, and The Ohio State Buckeyes. They passed that passion, along with the value of a great work ethic, honesty, and treating others with kindness and respect, onto their children, Susie, Tom, John, Ed, Rob, and Mike. Other family members, including spouses, children, brothers, and nephews, are now involved in the continuation, growth, and success of Burtch Seed. Burtch Seed has partnerships with the smallest of farmers to the largest of conglomerates and continues to adapt to the ever-changing agricultural market. In 2022, Burtch Seed joined forces with Pond Seed and together aspire to have a larger impact on the agricultural community.
Creating a positive community impact has been passed on through the Burtch generations. Their generosity has purpose which is demonstrated through their statement of why they are supporting the giant endeavor of feeding the OSUMB prior to their November 1st performance at The Niswonger.
"Not everyone has the opportunity to travel to a Buckeyes' game to see The Ohio State Marching Band, and Burtch Seed and Pond Seed are grateful to be a partner with Van Wert Live and RCO to sponsor TBDBITL while honoring Tom and Dot and their love of the Buckeyes," shared Melissa Burtch.
Feeding 265 hungry college students does take a lot of food, but RCO has had lots and lots of practice. They will be serving the band a delicious two-meat option of boneless, breaded chicken breasts, and boneless pork chops, complemented by cheesy redskin potatoes, green beans, a garden-blend salad, dinner rolls, and cookies.
For many years the sign on the RCO building has read "It's a great day to have a great day." The Burtch family lives by that creed and the call to "Be kind. Be thankful. Make a difference." This has been the hallmark of their success.
Van Wert Live is elated for Rockford Carry Out, Burtch Seed, and Pond Seed to partner in success as the Ohio State University Marching Band is making Van Wert an entertainment destination on November 1st. The iconic experience will be yet another Buckeye memory captured by The Burtch Family and so many others. On behalf of the Board and Staff, we are grateful and blessed. Thank you, Burtch Family! Go Bucks!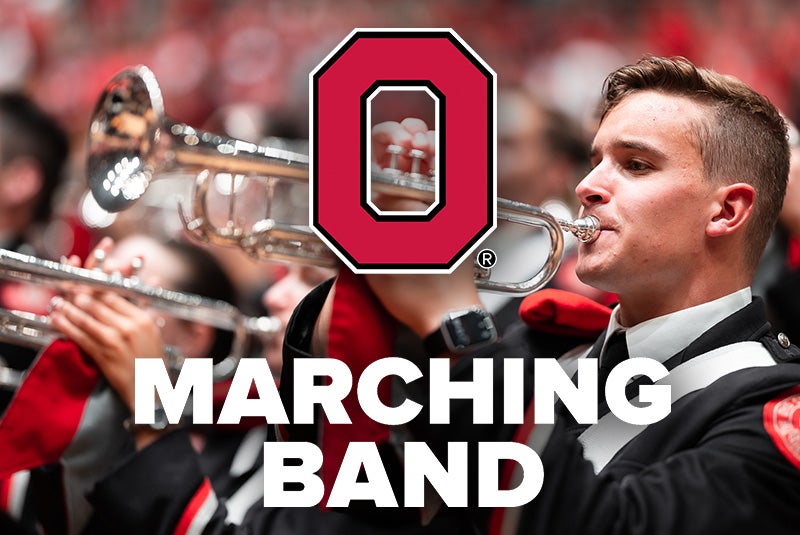 Niswonger Performing Arts Center
Jeffery-Mohr Family Dentistry Presents
of The Ohio State University