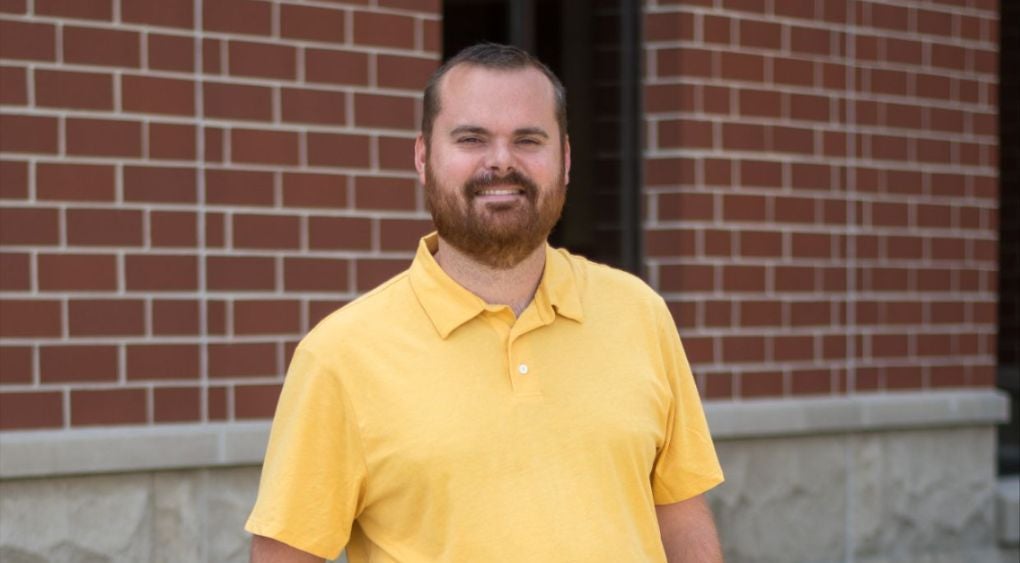 Aug 24 , 2021
Weston Thompson Powers Van Wert Live Creatives!
by Tafi Stober
He's witty. He's clever. He's intelligent. He's oh-so creative. Van Wert Live introduces Weston Thompson as the Creatives + Media Director. He joins a team of talented professionals who are making Van Wert an entertainment destination with experiences that are so good they demand a return.
Weston's designs of Van Wert Live announcements will soon be hitting your mailbox and can already be seen circulating around town. He is tasked with sharing our good news with you. We caught up with this Van Wert alumni so that you can get to know a little more about the creator behind the creatives.
Q: What is it that intrigued you about a profession in the entertainment industry?
Weston: That I can merge my experience in design with my passion for live music performance and appreciation is exciting.
Q: The Van Wert Live Team is a diverse group of skilled professionals. What unique skillsets do you bring to this collective crew?
Weston: I bring technical experience from the newspaper and print industry that I hope makes operations smooth and allows me to push boundaries.
Q: If you could choose a VWLive color that reflects your personality, what would it be?
Weston: Cyan. It's part of a jazzy blue feel and part of 4-color printing.
Q: What does it mean to you to live in the community where you grew up?
Weston: I learned in college how important it was to be a part of the bigger community, and being familiar with the community has made it easier to be a part of community progress.
Q: Who is your favorite character on The Office?
Weston: I have been compared to Dwight, and I take that to mean hard-working while not losing sight of what matters, with comical moments mixed in.
Q: Tell us your favorite movie quote.
Weston: "Ah, music. A magic beyond all we do here at Hogwarts."
Q: Where do you see yourself in 5 years?
Weston: I would love to push the boundaries of our stage(s) and community to be an Entertainment Destination. If artists know us, think about how we harness that Star Power to take Van Wert Live to the next level!
Weston Thompson can be found at the Van Wert Live HQ, located within the opulent Niswonger Performing Arts Center. We are honored that he has chosen to build upon his professional career by utilizing his vast talents to power the purpose of the live entertainment venues that are part of Van Wert Live brand family. Please join us in giving Weston a warm and entertaining welcome at weston@npacvw.org.