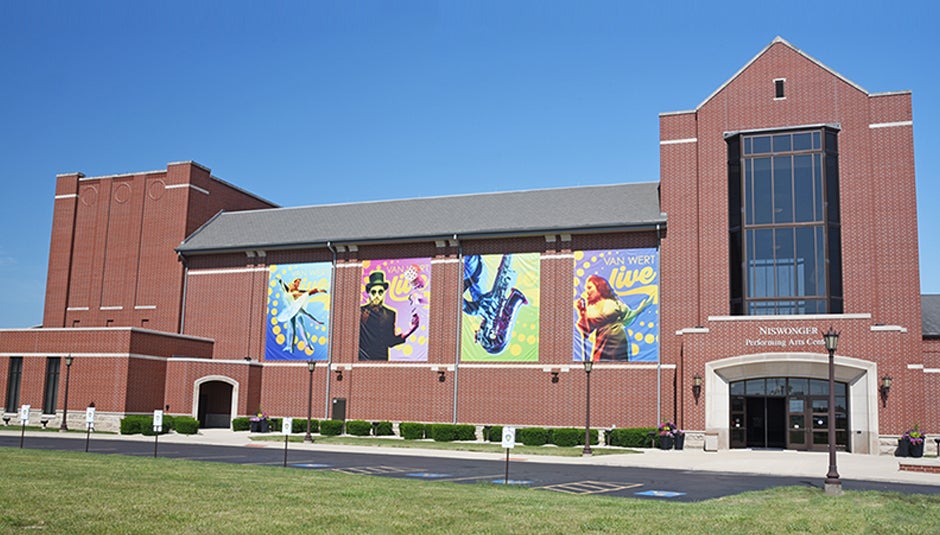 A New Chapter for Van Wert Area Performing Arts Foundation and Our Continued Commitment to Improving Quality-of-Life in Our Community
With gratitude and optimism, we announce the upcoming departure of Van Wert Area Performing Arts Foundation's Executive Director, Tafi Stober. For over a decade, Tafi has been an instrumental figure in advancing the Van Wert Area Performing Arts Foundation's vision and mission. Under her leadership, Van Wert Live and the Niswonger Performing Arts Center have blossomed, and the creative economy of Van Wert has seen remarkable growth. We are indebted to Tafi for her tireless commitment, innovative vision, and passion that has left an indelible mark on our community's cultural landscape.
While change is inevitable in growth, we understand the concerns and uncertainty that can come with community leadership transitions. We want to assure our stakeholders, partners, and the community that we're taking deliberate steps to ensure continuity, progress, and a seamless transition that honors the legacy Tafi has built.
Tafi's dedication remains unwavering; she will provide active support through December 22, 2023. Through this period, we will work to identify and onboard a successor who embodies the spirit and vision of the Van Wert Area Performing Arts Foundation. As we embark on this new chapter, we're optimistic about the future and excited about fresh perspectives and opportunities.
Our mission remains steadfast: to transform the quality of life in Van Wert by inspiring, fulfilling and supporting philanthropy. We are committed to our projects, partners, and, most importantly, the community we are privileged to serve.
For inquiries or further clarification, we welcome open dialogue. We appreciate the support and trust our community has placed in us as we continue to make Van Wert shine even brighter.
— The Van Wert County Foundation
Download PDF - Letter of Resignation & FAQ Below